How do I stop counterfeits and protect my brand?
Answer: K Laser holographic security labels
K Laser designs and manufactures complex holographic security labels along with advanced AI digital authentication products that together provide an integrated solution for brand owners to protect against counterfeiting. Counterfeit products can reduce sales and licensing revenue, dilute or damage a brand's reputation, and even endanger public safety resulting in costly litigation.
By utilizing K Laser's holographic security labels with integrated serialization, QR codes, and digital authentication via smartphone, brand owners can reduce counterfeit sales, ensure proper collection of licensing royalties, reduce gray market diversion, and encourage consumer engagement.
Consumer Electronics
Automotive Parts
Fashion Apparel
Branded Sportswear
Pharmaceuticals
Footwear
Toys
Bottled Spirits
Government Tax Stamps
K Laser Design Center Services:
K Laser's Design Center employs world-class optical engineers and creative design artists that can create unique designs for your brand's security label.  These can include multiple holographic security features to provide overt, covert, and forensic-level functionality.  To protect your products on multiple levels we utilize data matrix, 2D/3D digital, and eBeam origination capabilities to provide the right features for your specific application.
Some of our many holographic effects include 2D/3D images, True Color holographic hues, surface relief, dynamic movement via kinematic guilloche, Fresnel lens patterns, achromatic images, micro and nano text, metallic texture, multi-channel, multi layers, ghosting, hidden images, serialization, barcodes, tints, and even advanced Artificial Intelligence design algorithms for smartphone authentication.
3D True Color
Natural color holographic image combined with 3D effects.
Features:
graphical natural colors, dynamic 3D effects.
Color Lens Stereo Relief
Stereo relief colored relief image combined with lens effect.
Features:
holographic hues, lens effect, surface relief.
Crystal Stereo Relief
Achromatic image with distinctive visual effects.
Features:
highly reflective, achromatic, surface relief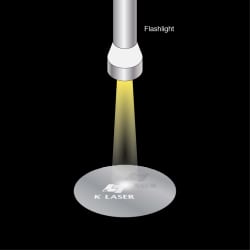 Ghosting
Image or text can only be revealed under flashlight.
Features:
covert text and image.
Holographic Stereo Relief
Holographic image combined with embossing effect.
Features:
holographic hues, surface relief.
Kinematic Guilloche
Complex, precise lines can be visualized from varying angles.
Features:
dynamic movement, intricate fine lines.
Metal
Image or text with metallic texture
Features:
non-diffractive rainbow colors, flowing effect.
Multi Channel
Displays different images from various viewing angles
Features:
image flip.
Nanotext + Microtext
Text with heights between 25mm to 100um and can only be visualized under a magnifier.
Features:
nanosized text.
Multi Layers
Different layers of images can be visualized from one viewing angle.
Features:
layered images, visual depth.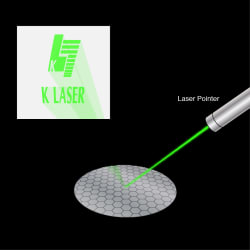 Hidden Image
Image or text can only be revealed under green laser light.
Features:
convert text and image.
Add Your Heading Text Here
These features can be manufactured into nearly any size, shape, or color label.  Add to that multiple selections for substrate material and thickness, multiple tamper-evident variants, UV or IR taggants, and adhesives for a wide variety of materials, and you have one of the largest design and production palettes available.  Let us help you create that next security label.
Security Labels drive Consumer Engagement:
Labeling and serializing does more that just prevent counterfeiting.  The process also encourages consumers to check and verify the product's authenticity online via the unique serial number.  The scanning of labels to authenticate further encourages consumers to interact with the brand.  This consumer engagement with the brand's website can increase social media followings, drive higher warranty registration rates, and improve circularity scores through distribution of methods of recycling products after use.  Having direct access to consumers along with their geographic information is quickly becoming invaluable to the world's most popular brands.
For 35 years, K Laser has been a leader in holographic origination and the manufacturing of advanced security solutions that help protect brands against counterfeiting, gray market diversion, and fraud.  Established in 1988 K Laser is publicly traded with 11 manufacturing and sales offices spread across the globe and annual global revenues in excess of $220 million.  K Laser Technology (USA) is based in Santa Ana, California.